Next-Generation Compensation Data
See the compensation landscape in high definition with
WageScape offers the only source of next-generation compensation intelligence designed to provide the insights needed in today's fast-moving, hyper-competitive talent market. 
WageScape shows you what's happening with wages right now – for any job, in any location. This information is critical for attracting and retaining talent and for setting strategies for recruiting, pay, and growth.
WageScape is the only source of pay intelligence that's forward-looking, so you see where pay is going – not just where it's been. And, its easy to use interface allows you to start gaining insights in minutes.
Plus, because WageScape uses data from public-facing sources, it's completely transparent. This means you can see data on individual jobs and companies with no lag time.
Answers to your questions at your fingertips
The main dashboard of WageScape allows you to get a comprehensive snapshot of the labor market or an individual job.
You can filter the entire dataset to suit your needs with easy-to-use selection dropdowns allowing you to quickly see data that is relevant to your business. Select specific job titles, job families or locations to get a quick comprehensive view of the emerging market pay trends and hiring organizations.
Plus, dynamic filtering helps you drill down into the data even further by making it easy to select details or parameters from within the visualizations themselves. Once selected the entire dashboard will update. Slice and dice results in one comprehensive view and explore the data beneath the visualizations to see more granular detail. WageScape also makes it simple to pull reports and create your own analysis in addition to the robust out-of-the-box visuals.
The company analysis module can help you quickly assess your competitors individually or your industry overall.
Simply select a company and then drill down into specific details by job family or job listing to see the median salary and company hiring trends over a specified date range.
Plus, analyze hiring trends for the top ten job families at a glance.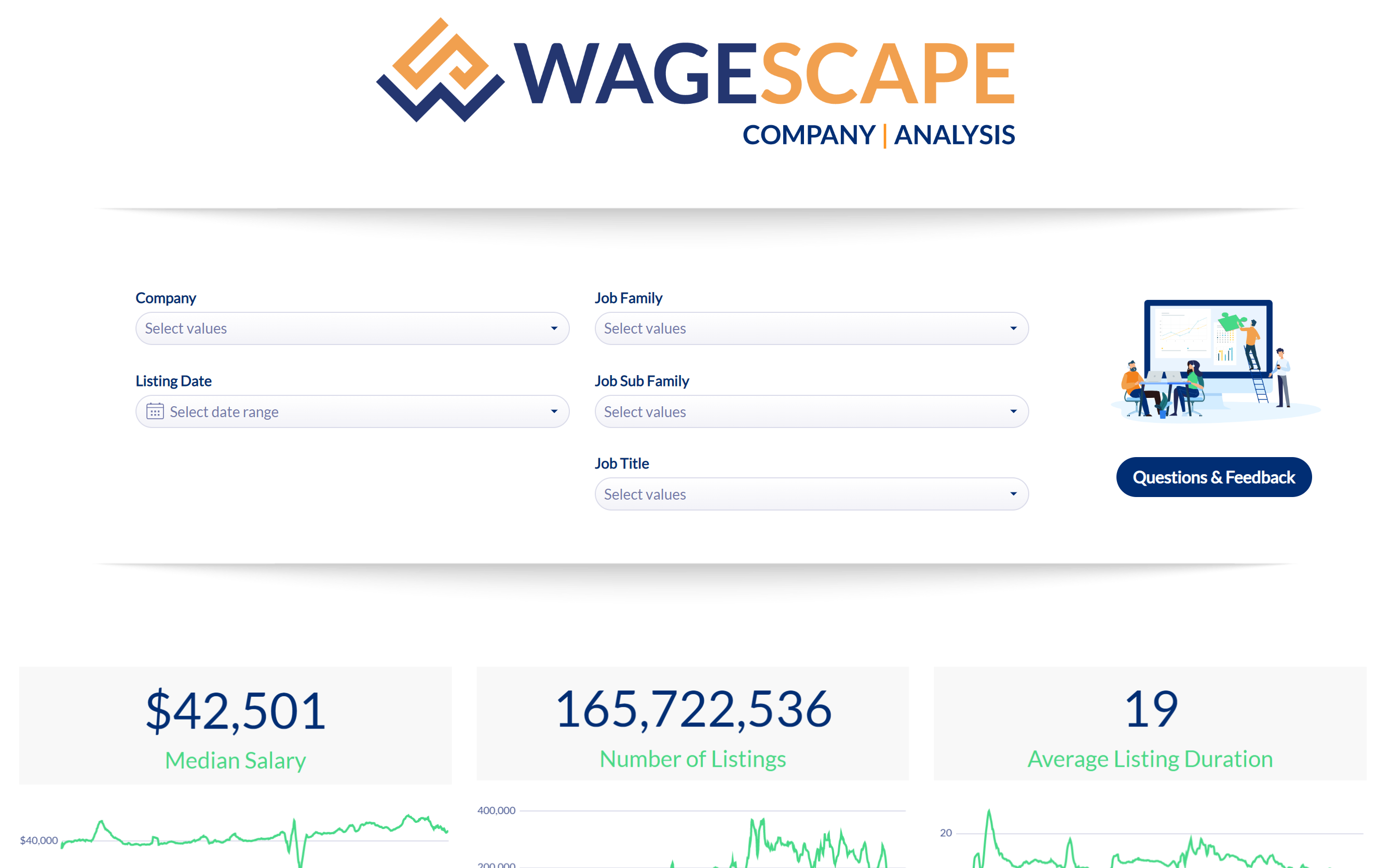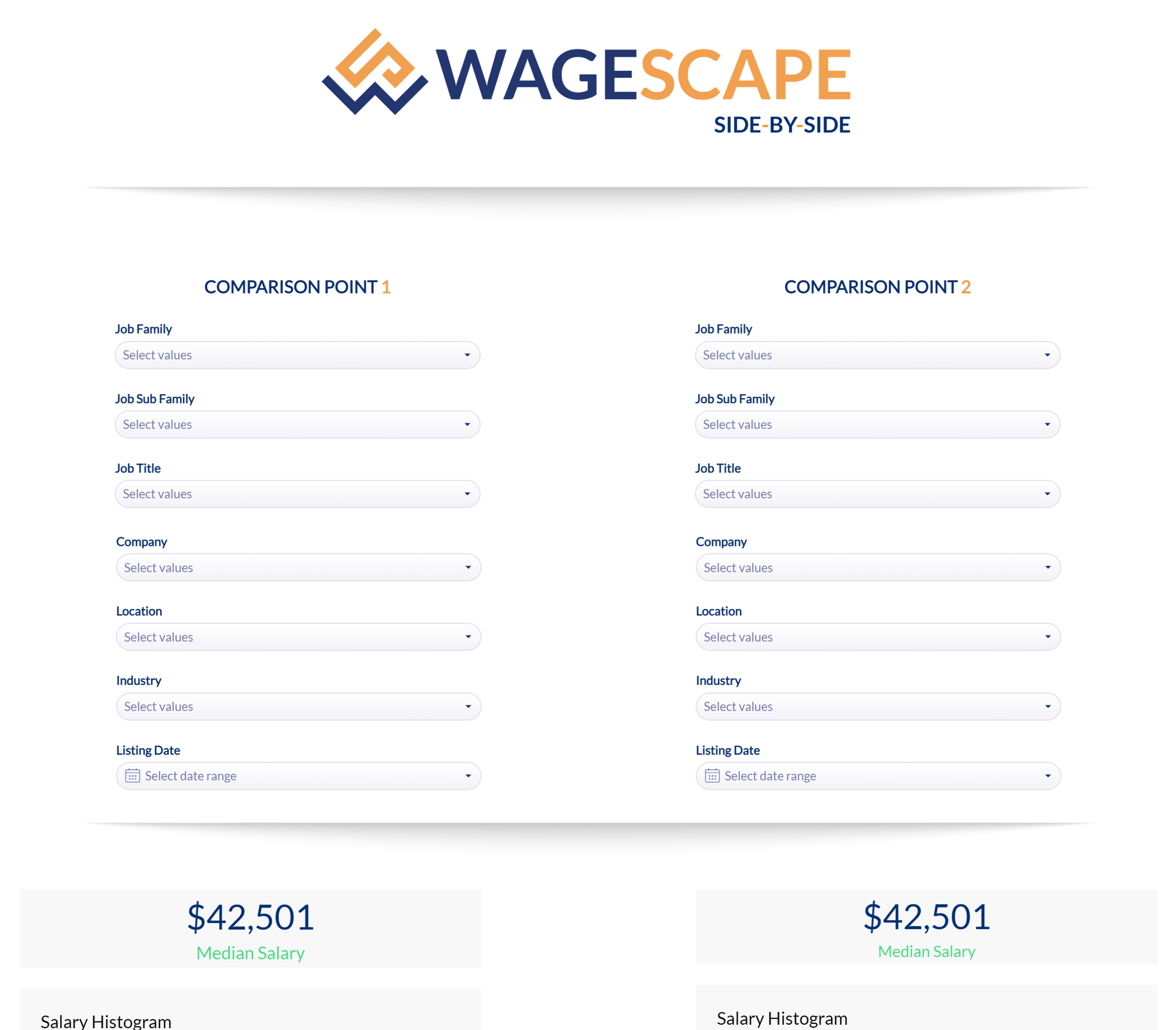 Use the side-by-side module to compare two jobs or industries and easily drill down by location or job title.
Now you can compare median salary, hiring organizations, industry trends and relevant skills.
The Location Analysis Module allows you to search for job data by location, including the ability to compare local and national stats. Then, easily drill down into the location-based job data you need.