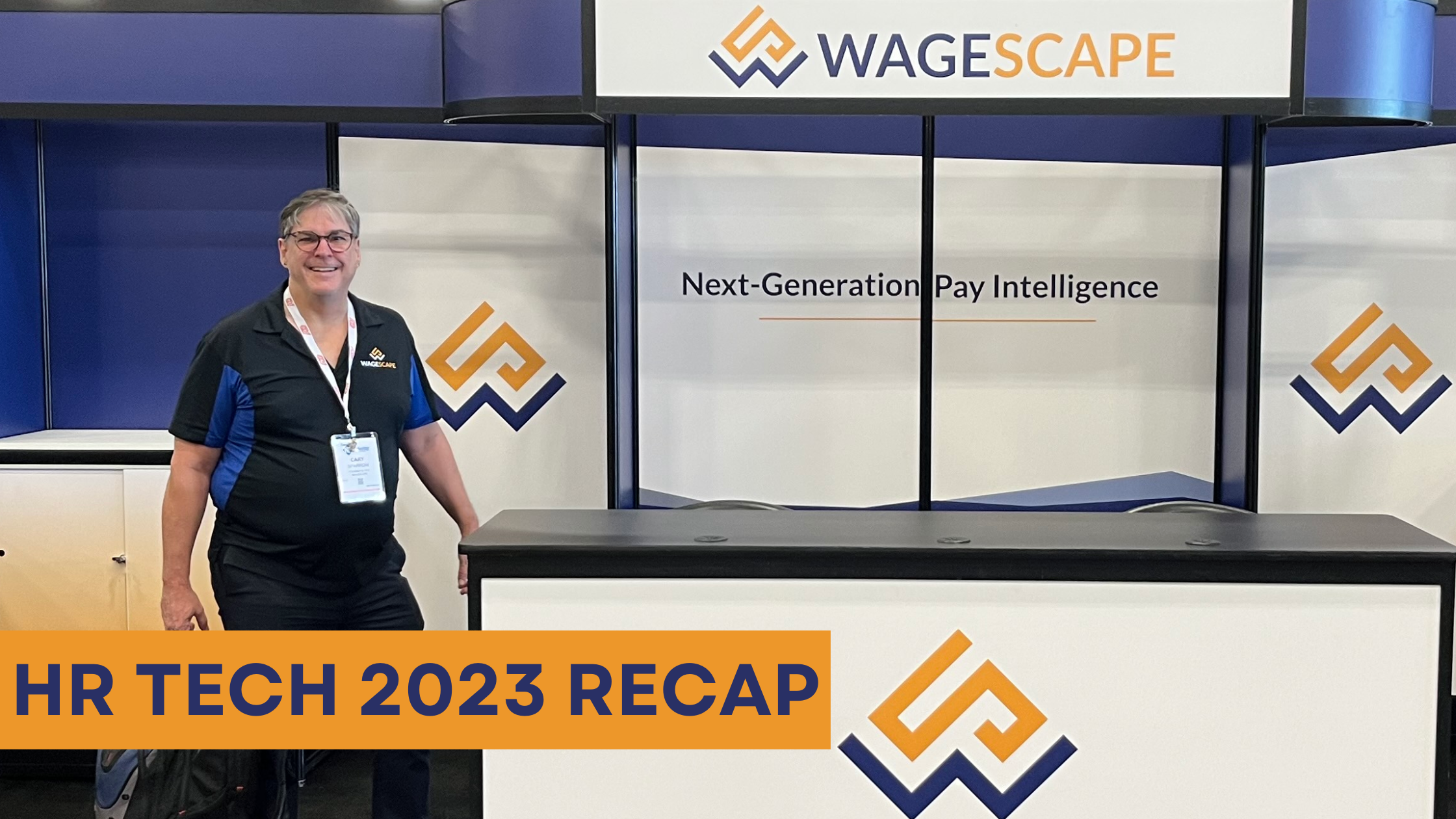 The WageScape team was thrilled to attend the 2023 HR Tech Conference at Mandalay Bay Las Vegas October 10th – 13th. Leaders in HR Tech came together to exhibit their products, services, and new emerging technologies. Our team of compensation and HR thought leaders was able to share our newest tech WageScape. Check out some highlights from HR Tech 2023 and learn more about WageScape below!
The HR tech space continues to grow every year with new emerging companies and technologies to enhance the HR, compensation, workforce analytics, and recruiting space. Over 400 HR and work tech providers were in attendance. Plus, with over 85 sessions and numerous activities, there was plenty to learn and many important connections made. The WageScape team learned about and shared technology that's changing the face of HR and work today. 
Keynote speakers touched on many important topics within the HR industry like skill development, talent acquisition, and data analytics. 
Data is extremely important for decision-making, which is why WageScape, the only source of next-generation compensation intelligence designed to provide real-time insights, is imperative in today's fast-moving, hyper-competitive talent market. WageScape shows you what's happening with wages right now – for any job, in any location.
Many attendees experienced live demos of the WageScape data platform and the team learned valuable industry knowledge from HR leaders. We can't wait for next year! Didn't get a chance to meet up and see WageScape in person? Request a demo for another time!